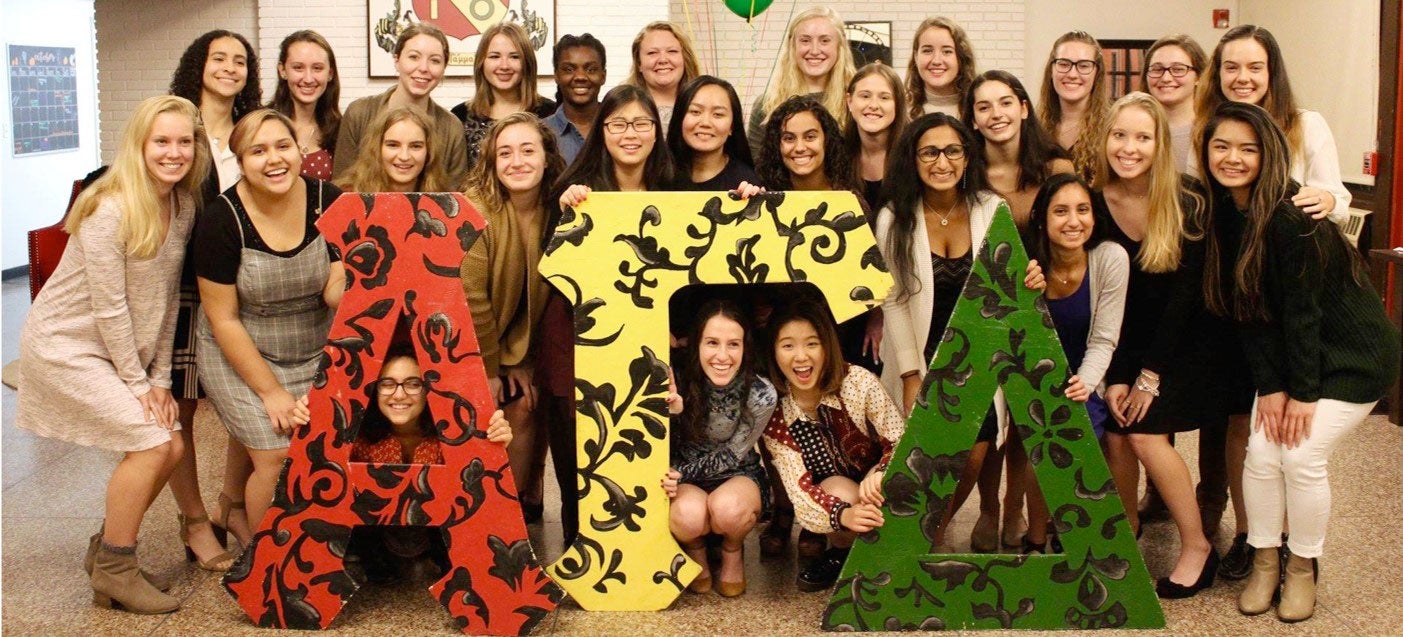 More than 160 years of value and tradition.
Fraternity and Sorority Commons strives for excellence in scholarship, service, leadership, involvement, diversity, community, and brotherhood/sisterhood. Fraternity and Sorority Commons Agreement
There are currently 25 fraternities and 7 sororities at Rensselaer providing a variety of choices for the more than 1,100 students who choose to join the fraternity and sorority community. Rensselaer's rich and dynamic fraternity and sorority contribute to many of the Institutions proud traditions, and the community's involvement as volunteers and community leaders within the city of Troy has earned public statements of recognition by civic leaders.
As a fundamental component to the Rensselaer undergraduate experience, we utilize the values and ideals of the Rensselaer fraternity and sorority community to create an environment conducive to a successful collegiate fraternal experience.